MINI SUMMER 2018 - FESTIVAL 26. 6. – 26. 8. 2018
26. JUNE: OPENING – KRIŽEVNIŠKA NEIGHBOUR DAY
18.00 Puppet performance: SNOW WHITE
18.45 Sesame workshops: COLOURFUL STREET
1. JULY
18.00 Sesame workshops: RAINBOW STREET
8. JULY
18.00 Sesame workshops: THE SHIP
15. JULY
18.00 Sesame workshops: FEED ME
19. AUGUST
18.00 Sesame workshops: DOG's LIFE
21. AUGUST
18.00
Jarosław Antoniuk, by the motifs of Carl Collodi
PINOCCHIO
Polish theatre Teatr Lalki i Aktora w Łomży
Pinocchio is a life story of a wooden puppet who becomes a real boy because of his father's love. Come and sit among the audience and find out if Pinocchio is really just a rascal like many other young men or is he merely a lost boy who is searching the depths of his own identity.
Son of a puppeteer Pepe is a boy, looking for adventures and known for his reckless decision making which he regrets over and over again. He also suffers from extremely rare occurrence due to which all his lies, including the smallest ones, are revealed immediately.
Art, even though distant from the reality, still catches imagination of a contemporary spectator. Adventures of mischievous Pinocchio continue to reflect the essence of growing up and the truth of a parental love.
Cast:
Author of the adaptation and director: Jarosław Antoniuk
Set designer: Eva Farkašová
Music author: Bogdan E. Szczepański
Choreographer: Jacek Gębura
Actors:
Daria Głowacka Pinocchio
Marek Janik Pepe, I. passer-by
Beata Antoniuk Vila, II. passer-by
Eliza Mieleszkiewicz Kolombina, fox
Tomasz Bogdan Rynkowski Harlekin, cat, Donkey
Michał Pieczatowski Fire-eater, Master
22. AUGUST
18.00
Dora Gimesi
HOW TO CATCH A STAR
Hungarian Ciróka theatre Keckhkemet
Earthly and heavenly adventures on angels' wings

Angels in Heaven are good. They play the most beautiful songs, make perfectly shaped clouds and look after the stars on the sky and people on Earth. They are the picture of perfection, beauty, and wisdom. Or at least they are supposed to be...
Our story is about little angel, Theo. He is neither nice nor wise, he doesn't know how to play the trumpet, perfectly shaped clouds bore him and he is not capable of looking after anything or anybody. So one day it happens Theo by accident loses a star. In order to find it, he must descend to the Earth, where the star landed in a big city where the noise is present until the nightfall. Time flies very quickly and he has to find the lost heaven object by dark. And that is how Theo's adventures begin …
Cast:
Director: Ágnes Kuthy
Actors: Tamás Ivanics, Zoltán Lendváczky, Júlia Szörényi
Author of art image: Ákos Mátravölgyi
Composer: Béla Ágoston
23. AUGUST
12.00 and 18.00
Gaspare Nasuto
TRADITIONAL PUPPETS PULCINELLA
Italian theatre Pdm TeatroGaspare Nasuto
Gaspare Nasuto began his work in 1989. He is a puppeteer, sculptor and recognized as one of the greatest masters of traditional Naples puppets, a point of reference for everyone who want to get close to the secreets of Guarattelle nepoletane.
Guarattelle napoletane is an old type of hand puppets, originating from Naples around 1500. Special feature of the performance is the voice of Pulcinella which is achieved by pivetta, a unique gadget that is held in the puppeteer's mouth during the performance. This combines unique and surprising technique of moving the puppet and technique power acting which provides a very modern appearance of the performance.
In his studio Domus di Pulcinella in Pompei Napoli, he holds workshops of wood carving and training of young generation puppeteers. These wooden puppets, small masterpieces of craftsmanship, are part of private collections and museums in Italy and abroad.
Cast:
Actor: Gaspare Nasuto
24. AUGUST
11.00 and 17.00
THE ROLLING CIRCUS
Hungarian theater Mikropodium
A tricycle goes through the audience announcing that a Circus will come soon, inviting the audience. Then it stops and the stage on the back of the tricycle begins with the circus performance. You can see the two-headed circus director, Pepe the clown and Dodo the bear. Each stop will display another artist and show his production. The plate spinning Chinese, the flame breathing Mexican and the knife thrower Indian ... During the scenes, the tricycle goes on and on, the next game is played at another place.
Cast:
Actor: Eszter Aracs
24. AUGUST
18.00
Teodora Popova
WITH FULL SAILS
Theatre from Bosnia and Herzegovina, PozorištelutakaMostar
With full sails is a story about pirates who only have two choices – friendship or betrayal. The ship Black arrow sails seas, bravely and fearlessly. Its pirates are strong, determined and loyal to each other. Everything is fine until the day when the captain saves a seagull before the storm, names it Marina and takes her on the ship. The seagull slowly starts taking the command in its own wings and becomes the new »captain«. While being on the ship, Marina becomes obsessed with gold. Very obsessed. Gold becomes her dream and it is more important than anything else. Pirates, who work on the ship, enter the unexpected and horrifying adventure. At the end Marina discovers what is more important – gold or friends?
Cast:
Director: Elica Petkova
Set designers and puppet makers: Iva Gikova and Ivaylo Nikolov
Translator of the texts from Bulgarian: Jelena Djordjevic
Music author: Atilla Axoy
Costume designer: Nadina Hubana
Actors:
Marina, the Seagull - Nermina Denjo
Old Vil - Nedžad Maksumić
Sergeant John and commander - Sergio Rados
Captain Jack - Igor Vidačković

Tone and light designer: Amer Ćatić
Set experts: Mirsad Bijedić and Djenan Behmen
25. AUGUST
10.00 and 12.00 and 20.00
STOP
Hungarian theater Mikropodium
It is performed on a small stage with unique small sized puppets. The delicate animation of the puppets is really special. The puppet technique and the great artistic abilities of the actor provides a unique experience for the spectators.
The performance is without words, based on classical or evergreen music, a chain of 3-5 minute pieces.
Cast:
Actor: András Lénárt
25. AUGUST
18.00
K. Aulitisová, by the book of D. Taragel
PASKUDARIUM
Slovak theatre Divadlo Piki
Paskudarium is a theatre performance, based on a book by Dušan Taragel, Fairy tales about disobedient children and their worrying parents. Paskudarium is a museum of disobedient children. It was founded by an important expert of children's disobedience, professor Selfeater, who was disobedient and dirty child himself in the past. On the »theatre tour« of the museum, children are getting to know the work of Mr. Professor. They will see special devices for inspection of children's disobedience, for example Dirty Ana, Lazy Tony and Viva, who picks her nose.
All the stories are exaggerated, (Viva's nose will grow and become like a cucumber), and therefore this is more of a fairy tale than a show of reality.
With an assistance of these fairy tales and elements of silly comedy and theatre performance we wish to encourage children to laugh at flaws and bad habits of others but lose their own at the same time.
Worrying parents and other teachers are also the target of the criticism in the performance. Because of their worries some children become lazy, sloppy, mean little squealers, bad friends and egoists.
Paskadarium museum tour concludes with an empathy expression for all »little makers and inventors« - therefore for those children, who are capable of playfulness and imagination.
Cast:
Directors, actors: Katarína Aulitisová, Ľubomír Piktor
Set designer, costume designer, puppet maker: Zuzana Cigánová-Mojžišová
Music author: Michal Ničík
25. AUGUST
21.00
Robert Smolík
VAMPIRE FROM KOŠTOFRANK
Czech puppet performance for adults
In 1050? Josef Váchal was inspired by the Jičín legend about the vampire and he drew a color drawing, titled Vampire from Koštofrank. Robert Smolík, born in Jičín, similarly inspired by the legend and the drawing, created colorful gruesome miniature in the form of a puppet performance, with cacophonic musical background by Veronika Svobodová.
»At that time, dr. Moran lent me the I. part of the city Jičín, which I have been looking for many years. And there I could read about the White lady of Jičín – actually a vampire as I have already proved to the author of the book, teacher Mancel. Scene, where the second wife of the city dweller Klatovski, Salomena, hangs herself on the silver chain of the belt and is according to the rules buried on the Jičín cemetery on Koštofrank in 1628, but is afterwards seen in the city, sucking people's blood, is then excavated, having her head cut off and thrown in the fire – inspired me and I made a colorful drawing of two people, very realistically made, including a pretty muddy shirt which was dirty because of the vampire's night walks.« (from letters of Josef Váchal, cited by Bajerová 1990, p. 126-127)
26. AUGUST
17.00 Sesame workshops: BZZ BZZ BEE
18.00
Wagner Gallo
ERROR 404!
Spanish theatre Ángeles de trapo
It is 4.04 in the morning and dreams and nightmares are starting to take over the boy's night. By his side there are four cold walls that are witnesses of his long and dull days, spent in front of the bright screen when he is surrounded by video games, caught up in intangible social networks and taken over by all possible technological things that are willing to swallow the boy's precious time. Except today is different. Due to a chain of unusual events, Steve finds himself in an odd accident which will force him to make the worst error of his life. Or maybe not.
Cast:
Author: Wagner Gallo
Director: Wagner Gallo
Assistant director: Julio Gallo
Puppeteer: Wagner Gallo
Carver: Antonio Martín
Costume designer: Iolanda Atalla
Audio-visual producer: Wagner Gallo
Set designer: Wagner Gallo
Language consultant: Sara Paredes
The show was made possible with support of Spanish Embassy in Slovenia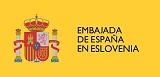 ---
Entry fee for each event of the festival Mini summer is 3 €.
All Sesame workshops were prepared by Mateja Lukežič.
Kindly invited!