Wish to recieve the programme and news from Mini teater?
Enter your e-mail address:
Prices
1. Performances for children
children:
adults:

2. Performances for youth
6 €
8 €
young, students:
adults:

3. Post-drama performances
7 €
10 €
students, retirees:
adults:

Groups of more than 20 people:
Groups of more than 50 people:
8 €
15 €

10% discount
20% discount
Special discount of 20% for everyone who will visit us with a ticket from Glej Theatre.
16% discount for members of Svet knjge Club.
The discount can only be used at the Mini teater box office – online purchase or purchase at Petrol stations cannot include the discount. Discounts are not cumulative.
Mini teater ticket will get you a 20% discount in Glej Theatre.
Gift certificate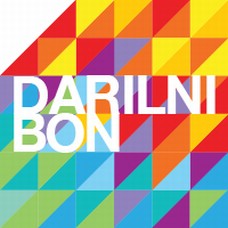 Would you like to surprise your youngest with a special gift for a special occasion?
We recommend the Mini teater gift certificate. It lets the birthday girl or boy choose the piece she/he would like to see.
The gift certificate admits 1 person for 1 performance.
The gift certificate value is 6 or 8 € for a children's theatre performance, 7 or 10 € for a youth performance and 8 or 15 € for a post drama performance.
You can buy the gift certificates in Mini teater on Križevniška 1 every workday between 10 and 15 hours.
Points of sale
Purchase of tickets is possible online at the www.mojekarte.si webpage. You can access it via the purchase link in our programme:

Tickets are also available at:
- Križevniška 1 (every workday between 10 and 15 hours)
- Petrol gas stations.
Additional information:
01/425 60 60
or
041/314 414
or
info@mini-teater.si